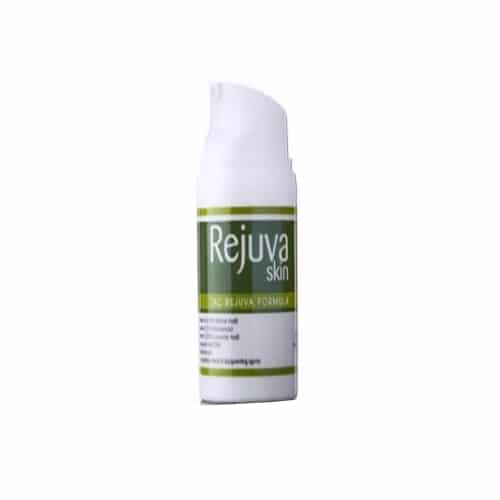 Tac Rejuva Formula (50 Ml)
₦45,000
TAC Rejuva Formula is a medical grade skin care formula that contains potent, scientifically proven anti-aging ingredients infused with essential vitamins in the right proportions and tailored specifically to diminish the appearance of fine lines, age spots, sun damage, and uneven pigmentation while increasing the skin cell turn over to reveal a brighter smoother and well rejuvenated skin.
Sorry, due to limited stock, Tac Rejuva Formula (50 Ml) is restricted to 3 per customer. This restriction would be lifted once we restock.
Out of stock
Description
APPLICATION
Cleanse skin with recommended cleanser and allow to dry.
At night apply a thin layer over the entire face and neck.
Sunscreen must be used daily in the morning.
Warning:
1. TAC Rejuva Formula has not been studied in pregnancy. Do not use if pregnant.
2. TAC Rejuva Formula may increase sensitivity to the sun. SPF 30 or above must be used every morning.
3. If irritation occurs, please stop usage and contact your dermatologist.
INGREDIENTS
AQUA,DIMETHYL, ISOSORBIDA,METHOXYCINNAMTE, TRANEXAMIC ACID, RETINOIC ACID, PHYTIC ACID,NIACINAMIDE, L-ASCORBIC ACID, KOJIC ACID, ETHYLHEX, CAPRYLIC/CAPRI TRIGLYCARIDE, STEARETH-21, CETRARY ALCOHOL, GLYCERYL STEARETE,KOJIC DIPALMITATE,GLYCERYL CAPRYLATE, GLYCERYL STEARATE,CITRATE BHA,BHT,UNDECYL ALCOHOL,XANTHAN GUM,BANZYL ALCOHOL,PHENOXYETHANOL, POTASSIUM SORBATE, GLYCYRRHIZA GLABRAROOT EXTRACT,MORUS NIGRA LEAF EXTRACT,RUMAX OCCIENTALIS EXTRACT, SODIUM ASCORBYL PHOSPHATE, STEARETH 2, STEARIC ACID, ALPHA- ARBUTIN, AMINOETHYLPHOSPHINIC ACID, BUTYL METHOXYDIBENZOYLMETHANE, CYCLOPENTESILOXANE, GLYCERIN, TOCOPHEROL, ASCORBYL PALMITATE,CITRIC ACID, RETINOL, ACACIA SENEGAL GUM, ALLANTOIN, PARFUM,PHOSPHATIDYLCHOLINE,SODIUM METABISULFITE,BUTYLENE GLYCOL DICAPRYLATE/DICAPRATE, DI-C12-13 ALKYL MAIATE, RETINYL PALMITAE, TOCOPHERYL ACETATE, CETOARETH -25, BISABOLOI, SALICYLIC ACID,,DISODIUM ETHYLENE DICOCAMIDE PEG -15 DISULFATE, BEHANYL ALCOHOL
Additional Info
| | |
| --- | --- |
| Weight | 0.153 kg |
| Ingredients | Niacinamide, Retinol, Salicylic Acid |
Reviews
Only logged in customers who have purchased this product may leave a review.