Sorry, due to limited stock, Hatomugi Uv Milky Gel Spf 31 Pa+++ 250Ml is restricted to 3 per customer. This restriction would be lifted once we restock.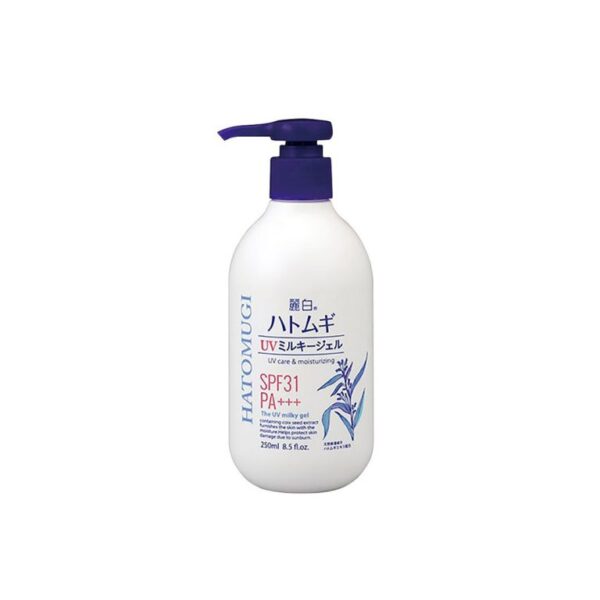 Hatomugi Uv Milky Gel Spf 31 Pa+++ 250Ml
₦5,900
Hatomugi (coix seed) extract in this SPF 31 PA+++ sun gel readily absorbs into skin for hydration with brightening effects. Its lightweight formula can be easily removed with soap.
Out of stock
Description
  INGREDIENTS Water, ethanol, ethyl methoxyl methoxycinnamate, BG, DPG, dimethicone, steareth-6, octocrylene, hexyl diethylaminohydroxybenzoylbenzoic acid, carbomer, (acrylate / alkyl acrylate (C10-30)) crosspolymer, mineral oil , Hematode seed extract, squalane, sodium hyaluronate, xanthan gum, EDTA-4 Na, sodium hydroxide, TEA, BHT, phenoxyethanol, methyl paraben, perfume APPLICATION Take appropriate amount and apply it on the body evenly.
Additional Info
Reviews
Only logged in customers who have purchased this product may leave a review.